Noelle Pullover
00011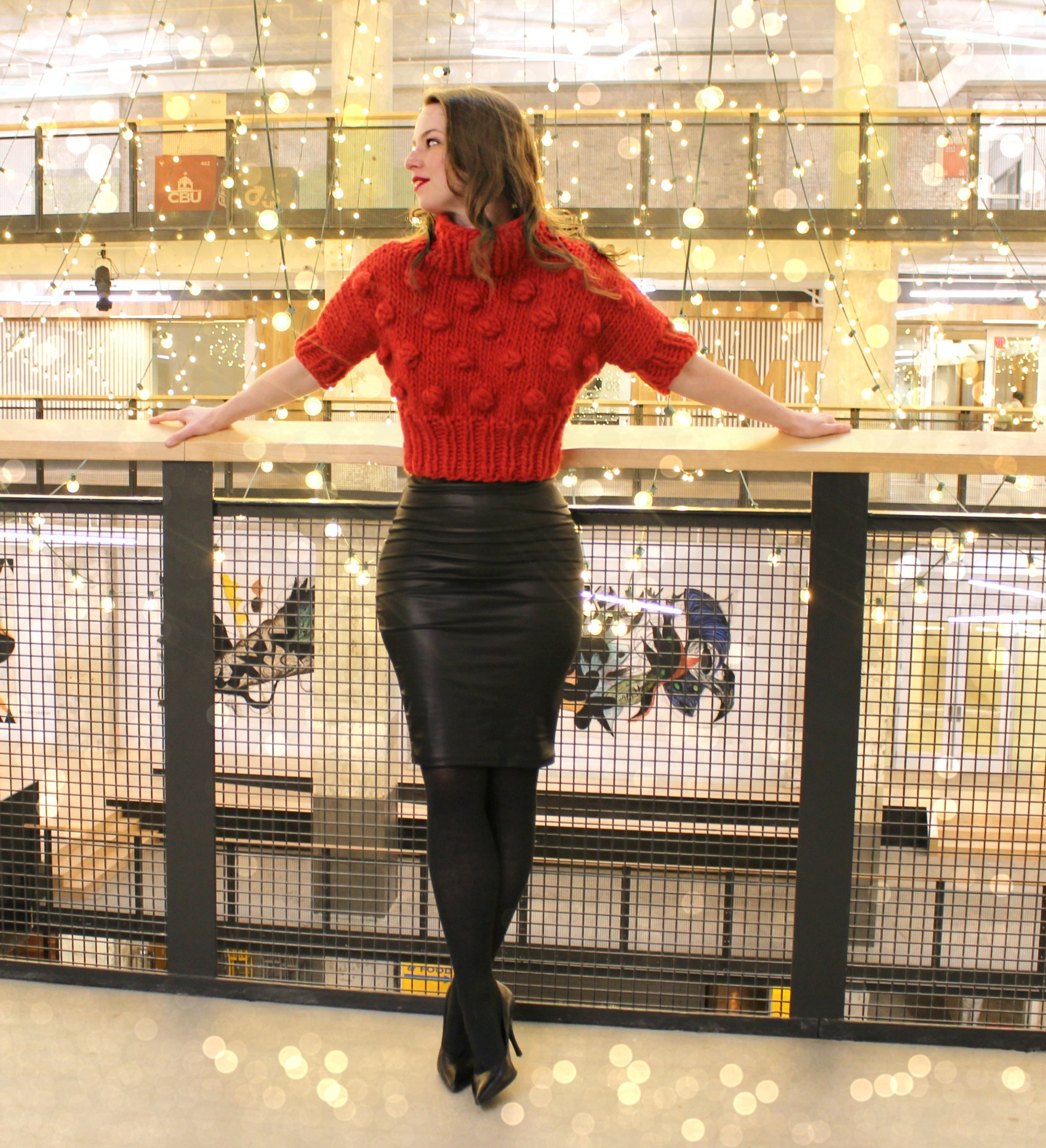 The Noelle Pullover is the perfect sweater for all of your holiday party needs. It's cropped and hits at the waist so you can show off your favorite high waisted skirts or pants. The batwing sleeves create a fun silhouette, the bobbles are festive and chic, and the wide, oversized collar protects you from the cold without stifling your merriment.
Details:
Batwing sleeves.
Cropped.
Oversize mock turtleneck.
Bobbles.
100% wool.
Size Guide - fit to waist measurements
Once ordered, you will also receive the PDF guide to Caring for Hand Knits.
Shipping:
We hand knit each product by order and take up to 10 business days to knit. Your item will then be sent out to the shipping chosen at checkout.
Payment Plan:

You now have the option for a payment plan - pay a deposit now, and I'll get started on your order. Continue making payments as agreed upon, and when you're paid in full, your order will be shipped. All deposits and payments are non-refundable. Please click here for the full terms and conditions.